DELICIOUS BAKERY
IN THE CENTER OF AMSTERDAM
Welcome to the Ice Bakery.
Discover the best dutch sweets from Amsterdam. 
The Ice Bakery has got several different bakery stores in the middle center of Amsterdam.  At these locations you can taste great quality desserts and a wide viarity of sweet tasty options, like chocolate croissants, waffles,  macarons, 'stroop-waffles', crepes, and ofcourse ice cream. This together with our great coffee makes The Bakery locations a great experience to visit!
Here at Ice Bakery the work is good and you will learn alot from it, you'll learn a bunch of social skills by interacting with the customers and you will also learn how to prepare our lovely delacasies like the waffles and macrons. Besides the fact that you will learn alot from this job it will also be a great experience because we have alot to offer.
Here at Ice Bakery we make our food like the waffles and the macrons with the greatest care, we work so hard on them to deliver the best waffles, macrons, crepes, churros and many more to you! We also make sure that our food is served by our quality staff so that you are satisfied not only with your food but also with the interactions within our bakery.
Some Shots
Of some of our specialties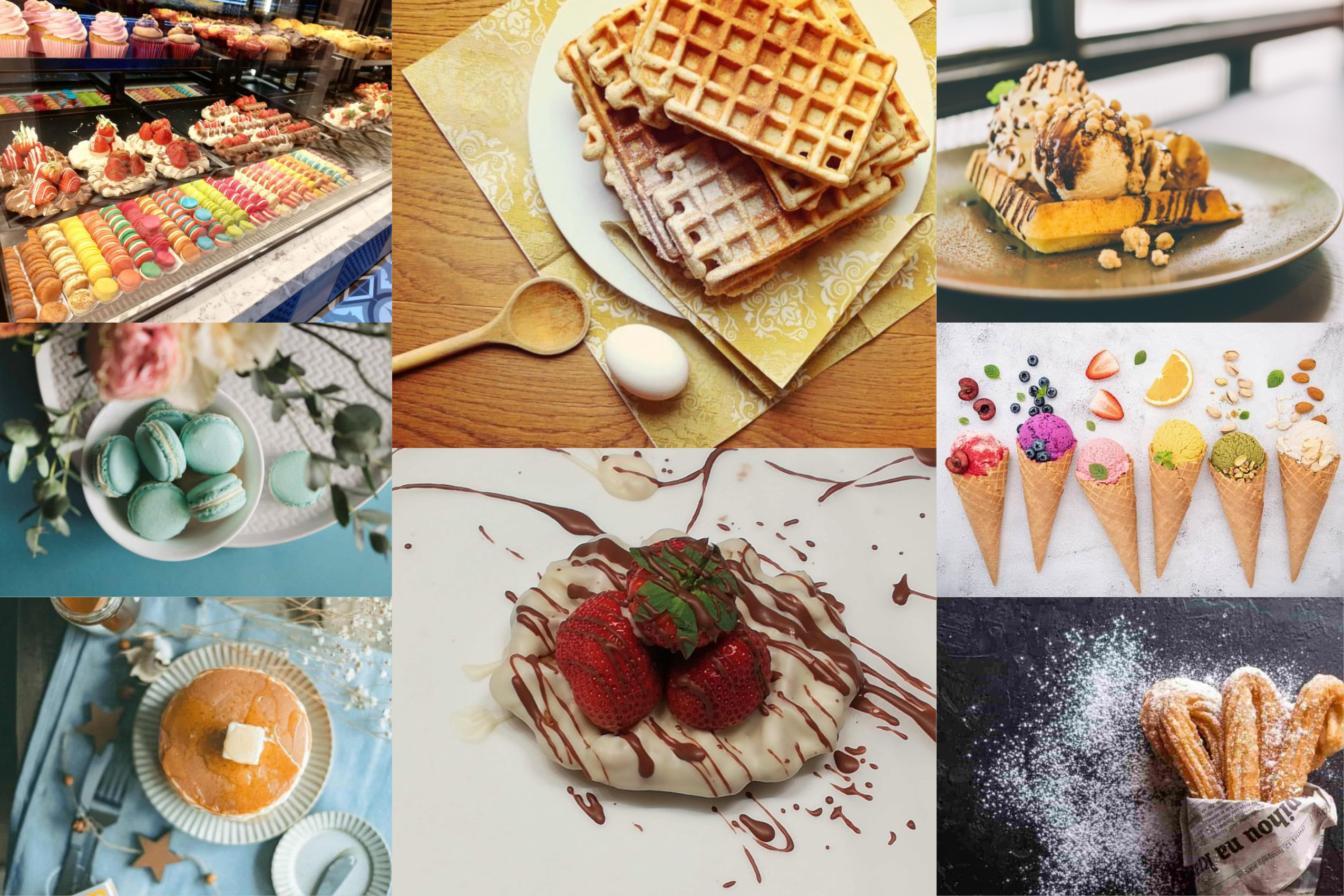 There are several ice bakeries in the center of Amsterdam. So we have different Bakeries for everyone's taste. Do you want something savoury? Then come to our Bakery Company or Bakery Shop. Feel like something sweet? Come along to one of our ice bakery branches for a great sweet experience.